Low Down Payment Mortgage
What Is A USDA Rural Home Loan?
The USDA mortgage loan is specifically for homes that are located in a rural area of 25,000 or less existing residences. This mortgage program benefits more for low-to-moderate income households.
Summary
Overview
Related Articles
Basics of Frisco - Little Elm - Mckinney USDA Mortgage Loans
Insured by the U.S. Department of Agriculture, USDA mortgage loans are made specifically for properties in rural parts of the country. The USDA was generally created to help out low-to-moderate income borrowers become homeowners.
Basic USDA Guaranteed Loan Eligibility Requirements Include:
An adequate and steady source of income of up to 115% of adjusted area median income (AMI)
Decent credit history
Unable to qualify for conventional mortgage credit
The applicant must not be delinquent on any tax or non-tax debts, and there cannot be any judgement liens against the applicant's property for a debt owed to the government.
Eligibility of a USDA mortgage loan is decided by the Rural Development, approval on the area of the property and income is needed in order to qualify.

Frisco - Little Elm - Mckinney USDA Guaranteed Mortgage Eligibility
The program's eligibility requirements states that the choice of property to be guaranteed under the USDA must be within a rural location with no more than 25,000 existing residences. In order to be considered eligible for a USDA Guaranteed mortgage loan the borrower must be ineligible for a Conventional mortgage loan first.
Property/Occupancy Requirements
The USDA only guarantees primary residences, but several types of properties, such as:
Approved Condominiums
Townhomes
New or Existing Single-Unit Dwellings
Modular Homes
Financing on a New Manufactured Property
The USDA has their own checklist of things to look for within a property before considering it to be eligible for a mortgage. For instance, a USDA loan can only be used in a new manufactured home but not on an existing one. The property must be of a certain size and reasonable cost, including qualified living conditions. Building codes must also be met for all approved homes under the USDA.
Credit Score/History Requirements
The USDA home loan program does not have a minimum credit score requirement set for borrowers to be considered eligible, but allows up to 100% financing with zero down payment. So, if a borrower has really limited credit history, this usually does not disqualify an applicant for the mortgage loan. For borrowers who are just starting out building in their credit, they may be able to use any recent utility statements or banking history for proof of credit. Just as long as the borrower is able to show proof of significant finances that can help cover the cost of the mortgage and other personal expenses.
Borrowers may not have any 30 day late payments show up in their credit within the past year. If the individual has any late rent payments, there may be no more than two within the past three years. Borrowers must also not have any tax liens or any existing federal debt, but if there are current federal debts, there must already be payment arrangements for the amount owed.
Appraisal Requirements
A qualified appraiser must be used during the required appraisal process, meaning that the appraiser must be licensed and listed as an approved USDA appraiser within the region of the property. On top of this strict requirement, there are also a couple of requirements to consider, such as:
Third Party Appraisals – Under uniques circumstances approved by the USDA, in rare cases a participating lending institution may use their own appraiser.
Nondiscrimination – Any type of discrimination towards borrowers is not tolerated under any circumstances, in terms of sex, religion, age, or disability should not be used to determine an individual's eligibility.
Compliance – All appraisal are to abide by the Uniform Standard of Professionals Appraisal Practice.
Timeline – The loan originator must be the one to set the appraisal within three business days for the property that is in the process of approval by the USDA.
Co-Applicants/Borrowers
Usually allowed when trying to qualify for a USDA Mortgage, borrowers may utilize a co-borrower/ co-applicant to sign on the loan, in case the borrower is unable to make a payment the co-borrower would be responsible for it. Co-applicants are also something to consider for those who are having trouble qualifying within their own income and need additional income to help get approved.
There are a few things that a co-borrower should take into consideration given that they will become partially responsible for a loan, such as:
Co-borrowers are to be legally responsible for any past due loan payments.
The co-borrower must also live in the home as a resident
Must have enough credit to add to the loan for approval
It is very important for co-borrowers/co-signers to decide whether or not they would want to be held accountable for the loan, considering that a default or non-payment of the loan may reflect on their credit later on down the road.
Closing Costs
At the time of closing on the loan, there may be closing costs, such as:
Escrow
Origination
Notary
Title Insurance
Lender Fees
Credit Repair Costs
Keep in mind that it may be possible to negotiate to have closing fees wrapped into the loan as well. Because of its zero down payment and 100% financing available, the USDA is definitely a great loan for first-time homebuyers who are looking to purchase in a rural development.
Related Articles About Page Title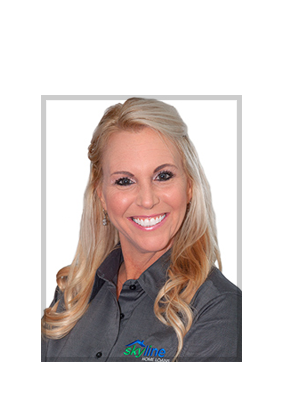 Nancy Currie / NMLS# 1192909
Nancy is a mortgage lender in Frisco - Little Elm - Mckinney and is available at (888) 597-5677 if you have questions about home loans or mortgage programs in California.
CLICK HERE for an instant online property valuation report.